Spring Season 2019 Registration Is Now Closed

Have A Great Season Everyone




2019 Spring Season Schedule

Cost per player: $75
General registration: January 27 - February 13, 2019
Player evaluation (mandatory)*: February 17, 2019

Ages 7-8 and Ages 9-10: Evaluations start at 1:00pm to approximately 2:30pm or until the last player in line is evaluated.
Ages 11-12 and Ages 13-16: Evaluations start at 2:30pm to approximately 4:00pm or until the last player in line is evaluated.
Player Evaluation is mandatory for all players, including those on the wait list. It's required for every player to be evaluated for skill level so every team is as fair and even as possible. If your child doesn't attend evaluations, he/she will be placed on the wait list. NO REFUNDS WILL BE GIVEN so please be sure that you are fully committed to the season. Call your Age Group Coordinator if your child will not be able to attend.

Coach's meeting: February 27, 2019. 7pm - 8:30pm.
Player draft day (Coaches Only): March 2, 2019. Times are estimated.

8am - 9am (Ages 7-8)
9am -10am (Ages 9-10)
10am - 11:30am (Ages 11-12)
11:30am - 1pm (Ages 13-16)

Parent's meeting: March 3, 2019. 1pm - 3pm.
First day of practice: March 11, 2019
Season Dates: April 6 - June 1, 2019

*Schedule subject to change. All meetings and player evaluations will be held at the Mililani District Park Gym unless otherwise noted. COACHES, REFEREES AND SCORE KEEPERS NEEDED Coaches Needed
If you are interested in becoming a COACH for the upcoming MCAA Spring Season, download the Coach Resume Form. Complete the form and email it to MCAA.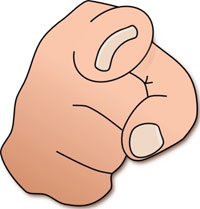 Referees and Scorekeepers, we need you...
We are also looking for referees and scorekeepers. Adults and students ages 14 and up are welcomed, no experience needed. Training and monetary compensation will be provided. We work around your availability. Contact us if you are interested in helping us.
CONTACT MCAA TODAY—AND GET INVOLVED!
NEW TO MCAA?
We welcome you to Mililani basketball and wish you a fun season ahead.. If you are new to the league, please read the MCAA Overview (to the right).
To receive MCAA updates by Emal, add your email address to our distribution list.