Important Information About The 2020 Spring Season
With the increasing threat of the Coronavirus (COVID-19) and the closures of City gym facilities, the MCAA 2020 Spring Season is cancelled effective immediately.

Full refunds will be issued to all families that paid in full. Payments made by credit card will see a refund made back to the credit card. Please allow 2-3 weeks for processing.

For families who are donating their registration fees to the MCAA, we thank you for your generosity and supporting us through these difficult times. Your donations are welcomed to help keep the league functioning in a manner that's safe and fun for our children.

As the situation with the Coronavirus continues to evolve, please frequent back to this web page for updated information.

COACHES, REFEREES AND SCORE KEEPERS NEEDED
Coaches Needed
If you are interested in becoming a COACH for the upcoming MCAA Spring Season, download the Coach Resume Form. Complete the form and email it to MCAA.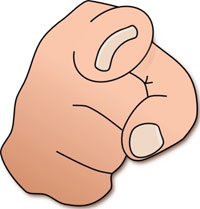 Referees and Scorekeepers, we need you...
We are also looking for referees and scorekeepers. Adults and students ages 14 and up are welcomed, no experience needed. Training and monetary compensation will be provided. We work around your availability. Contact us if you are interested in helping us.
CONTACT MCAA TODAY—AND GET INVOLVED!!!
NEW TO MCAA?
We welcome you to Mililani basketball and wish you a fun season ahead.. If you are new to the league, please read the MCAA Overview (to the right).
To receive MCAA updates by Emal, add your email address to our distribution list.